Shangarfurnishings Sheer Dimout blinds, also known as Zebra Blinds worldwide, offer a melody of sheer and opaque combination of the same fabric, enticing and delighting the viewers. Enabling you to control the light in your room, the layers of Shangar furnishings sheer dim out blinds can be moved independently, or in tandem to create different light effects.
Lighting that creates drama
Shangarfurnishings Sheer Dimout blinds work like a dual roller blind and look like a shutter when looking at from a distance. They are very popular because of their modern & stylish feature. Zebra blinds are the way to go when you find plantation shutters to be heavy on your pocket and when you don't like venetian blinds.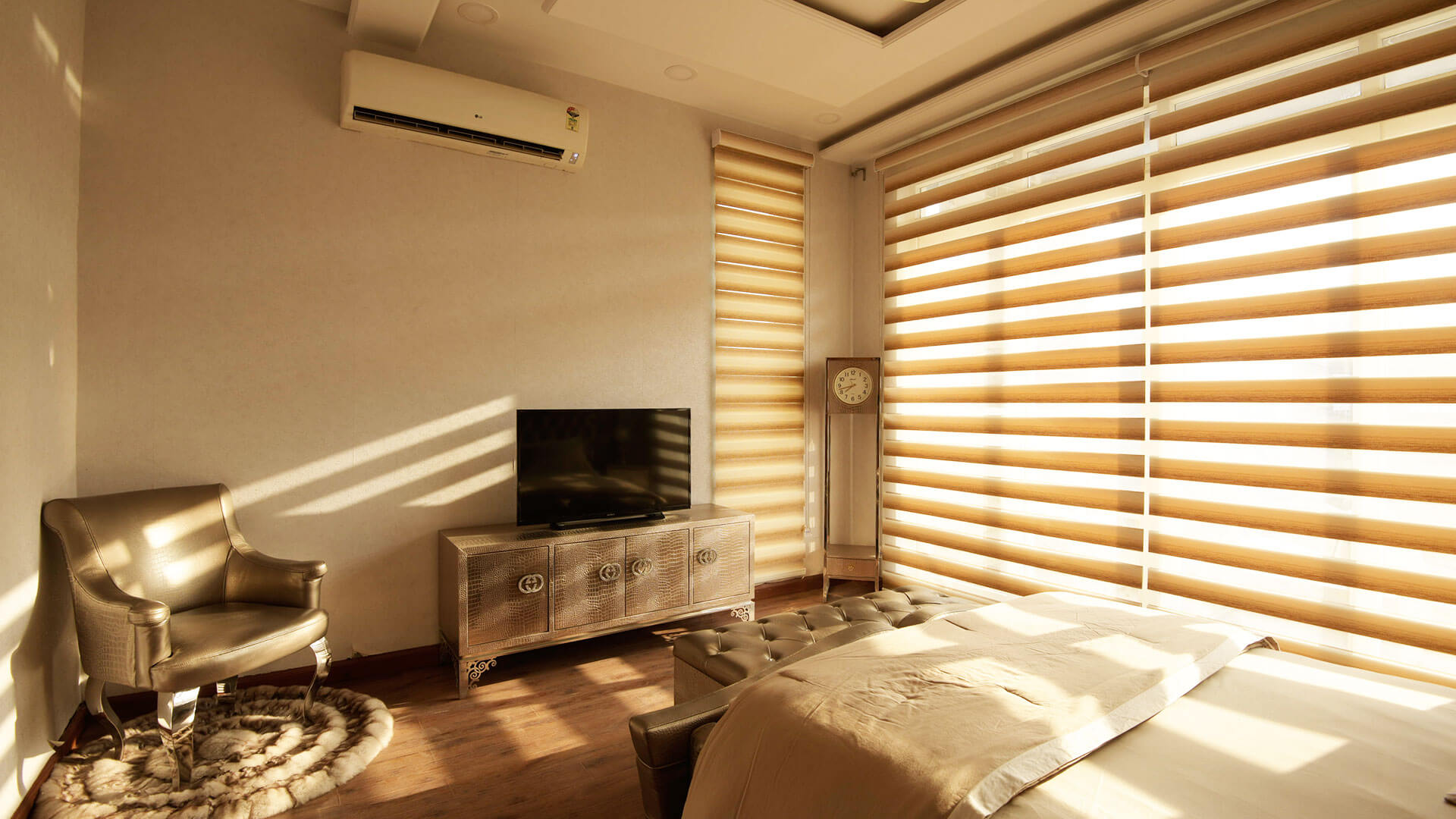 Choose how and when light filters into your room and alter your privacy levels with this modern take on the traditional vertical blinds. The stylish and flexible Shangar furnishings  Sheer Dimout Window Blinds are a popular choice for kitchens and living areas.
Also known as the Day and Night blinds, Shangar furnishings  Sheer Dimout are a contemporary alternative to the vertical blinds. These Zebra Roller Blinds let you adjust the position to your desired privacy and light setting for enhanced flexibility.
Available in both manual and automatic operations, Shangar furnishings Sheer Dimout blinds can be opened for a soft view, closed for complete privacy or adjusted for flexible light control. These are 100% polyester blinds with a coating to resist any weathering, that makes them durable and easy to clean.
just they are affordable.
Most blind dealers offer a limited period warranty on their products. This may include repair, service, or exchange of the blinds within that period.
While curtains are great in terms of keeping light at bay, but unfortunately it reduces the small amount light. Blinds provide more of sunlight and wind we can adjust the slats according to our requirement.