Bamboo blinds in vadodara
It's take you closest to nature with their authentic raw material and incredible shades. Bamboo Blinds offers textures that are a literal treat to your eyes. With softness and drama of contrasting colours that come in natural and rough textures, they are not only reflective but also look icy elegant.
Bamboo blinds in vadodara – on shangar furnishings. It is A traditional raw way of covering and decorating window. Helps in creating a calm environment into your room. blinds are made up of natural bamboo woods or cane woods and comes in variety of thickness, designs and colours. They are best for those who loves nature
Natural Bamboo blinds in vadodara Blinds have been prepared from a superior quality of Bamboo which has been knitted perfectly with cord. All the designs have been crafted very elegantly, which gives a beautiful look & efficient sun control as well.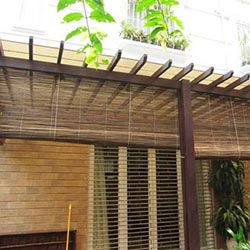 The range of designs and shades will not only perfectly sync with your interior but also enhance the overall charm of the living space
just they are affordable.
Most blind dealers offer a limited period warranty on their products. This may include repair, service, or exchange of the blinds within that period.
While curtains are great in terms of keeping light at bay, but unfortunately it reduces the small amount light. Blinds provide more of sunlight and wind we can adjust the slats according to our requirement.