Wooden Blinds are an elegant and practical addition to any indoor space! Its versatility allows for matching with most designs, providing for a modern, fun look as well as for a traditional classic appearance. The Wooden Blind slats are usually wider than the Aluminium ones, hence providing more privacy in preventing forms and shapes from being seen from the outside, while also making it easier to clean them.
Simplicity Meets Sophistication
These blinds have an option of motorization available with them. They give you an awesome feeling of nature blended in your home or work space. shangarfurnishings Wooden blinds are available in different shades of bamboo, reeds and woods. They have eye catching colors, capable of bringing warmth to your home décor. Wooden blinds can withstand temperature extremes and sunlight well & bring both ambience and charm to the place. They are also perfect décor enhancers for views opening into balconies, lawns or gardens/ green spaces.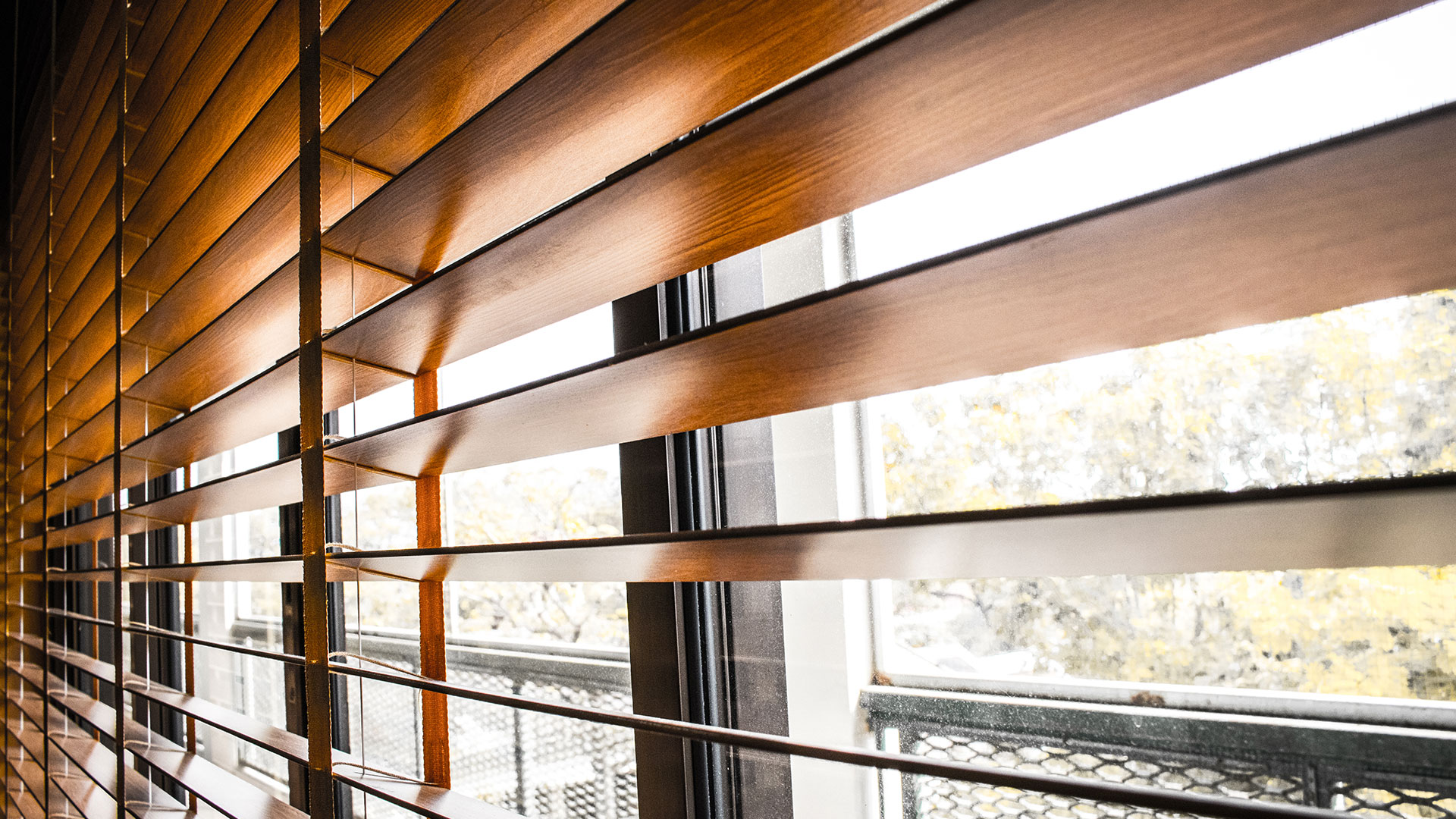 Our Wooden Venetian blinds are smooth to raise and lower. There are cords to tilt slats, and other cords to raise & lower the blind, with a special steel lock to firmly hold the position you set. You can choose the cords to be all on the left or right, or separate – one pair on each side
The  Wooden blinds are very practical and offer a smart appearance while setting the right light ambience in your room. Their natural wood look or neutral tones can support any décor. You can get the richness and warmth of the natural timber look to add character to any room, or choose one of the fashionable painted designer colours to match with your indoor environment.
just they are affordable.
Most blind dealers offer a limited period warranty on their products. This may include repair, service, or exchange of the blinds within that period.
While curtains are great in terms of keeping light at bay, but unfortunately it reduces the small amount light. Blinds provide more of sunlight and wind we can adjust the slats according to our requirement.