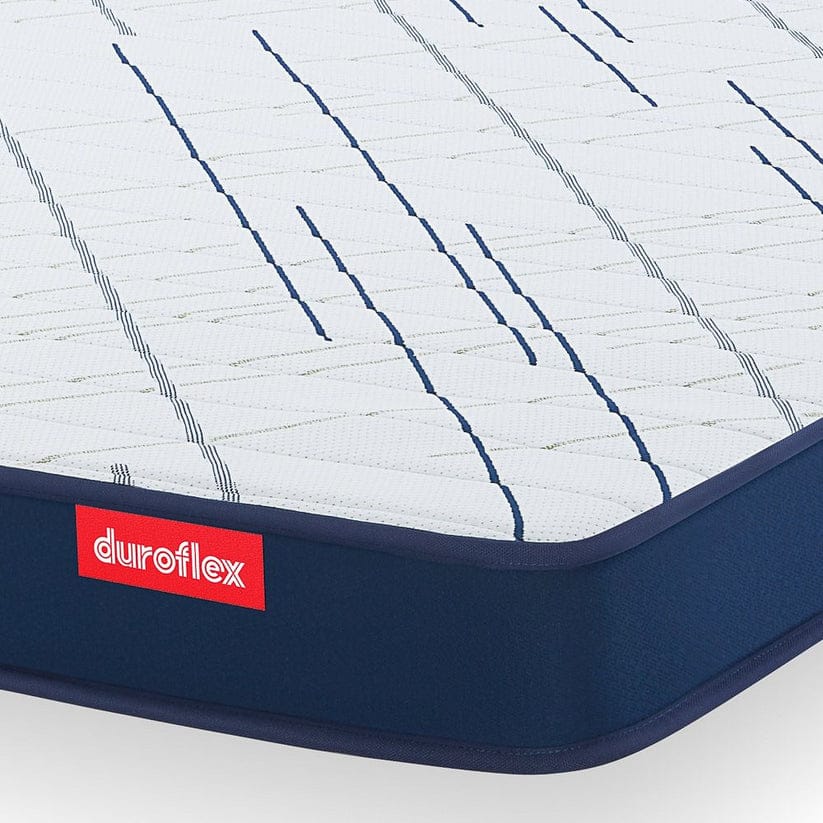 duroflex mattresses store in vadodara
A mattress is used every day, but you don't realize its importance until you are stuck with a bad one. Unfortunately, buying a mattress is also not something you frequently do, and sometimes you might buy the wrong mattress. Hence, it becomes crucial to know the tips on picking the right mattress for your needs, how to read the various statistics on the website, what mattress will suit you, and lastly, how to make sure you buy the mattress that fits your needs within your budget.
If you want to buy a mattress in VADODARA, you have come to the right place. Duroflex is one of the most popular mattress stores in VADODARA that offers you high-quality mattresses at the most reasonable price. You need to consider several things before diving into an mattress purchase. shopping has made it more convenient than ever to find the perfect bed of one's choice. However, you must be ready to do some research before taking off your mattress hunt.
how to choose a mattress easily?
We all know that choosing the right mattress is not an easy task. However, there are a variety of mattresses available in the market, and some are designed to serve specific purposes, including relieving back pain. Here are some tips for choosing a mattress easily..
Choose the right material and type
Duroflex offers mattresses of different types, made from different materials - foam, latex, spring & coir. Each material has its benefits, and hence, choose the material that meets your requirements.
Decide on your Budget
He most important factor to consider is your budget. Set a price limit to choose your desired mattress within that budget. Buying a costly mattress may not suit your requirement either. Think wisely and buy a mattress that serves your needs without breaking your wallet.
Choose a mattress protector
No matter which mattress you buy, it is always a good choice to buy a mattress protector along with it to add extra softness and comfort to your bedding. Try our duro safe antiviral mattress protector.
Please choose the right firmness
Every person needs different firmness for their mattress. For example, if you are suffering from body aches or a person sleeping on your back or stomach, then a mattress with a medium firmness to the firm is the right choice. On the other hand, if you wish to enjoy the comfort of a luxury hotel bed, then a spring mattress is a good choice.
In short, know the features of each mattress before choosing one that will not only provide optimal comfort but also support your neck, back, and shoulders. All of your concerns are remedied with Duroflex mattresses that provide optimal spine posture, breathability, and adequate firmness to support you.