Water proof spc wooden flooring in vadodara
Spc flooring has a unique multilayer fusion that offers the warmth of wood and resilience of stone. All the looks and features of laminate and hardwood floors but none of their limitations. New age flooring for an instant makeover without the dust, noise and effort
SPC flooring is quickly becoming one of the most popular trends in home flooring. Installing SPC flooring offers a multitude of benefits to homeowners /office owners such as:
One of the biggest benefits of choosing SPC vinyl flooring is that it has a completely waterproof core. SPC Flooring is a range of 100% waterproof flooring that can handle the most extreme wet conditions. Made from high quality synthetic polymers makes them ideal for areas which are prone to high moisture & high maintenance such as Kitchens,balcony,bathrooms,Living rooms, hotels and restaurants, etc. Unlike wood floors which discolor, swell and crack when in contact with water or moisture, our floors maintain their structural integrity and remain as beautiful as new.
The synthetic composition of SPC flooring makes it 100% resistant to termites and borer. Our floors are covered against lifetime damage from termites which makes them the only interlocking flooring system that can provide such warranty.


 Easy and fast to install over new or existing floors without any dust, noise or smell makes our flooring the most convenient, clean and rapid flooring system. The uniclick technology perfectly locks each plank into place to bring out the most stunning finish and within hours with just simple wood working tools, the new floor is ready
Most deaths in fire accidents are caused by smoke and toxic gases generated during burning. The fire rating of SPC flooring reaches NFPA CLASS B class. SPC flooring is flame retardant, it will automatically leave the flame out within 5 seconds, will not emit toxic gases which will take people's life.
​
 Built tough to handle everyday wear and tear, our ultra tuff wear layer is twice more durable than a AC4 laminate flooring, which provides much more superior protection against surface abrasion, scratches & discoloration. Easy to clean and maintain, makes our floors the perfect choice for today's busy lifestyle.
Multiple layer polymer composition and cushion backing makes our floors more sound absorbing than laminate and hardwood floors. Superior sound reduction makes our floor more quiet and cozy.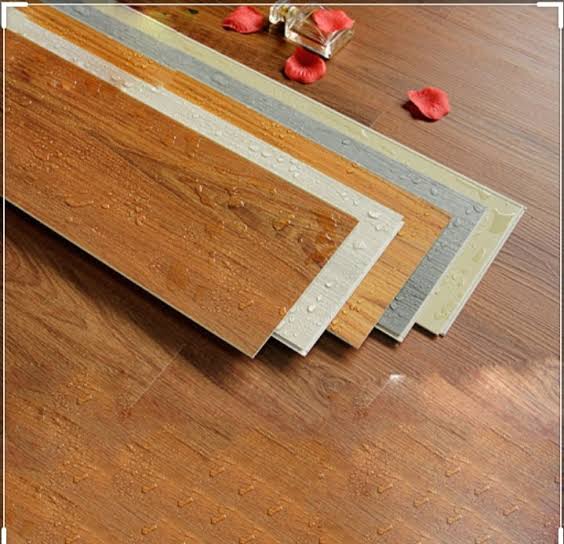 Scratch Resistant Super Anti-abrasion
SPC flooring comes with a coat called wearlayer on top, which protects the flooring from scratch and impact.
With the wear layer and the grain on top, SPC flooring is quite good at slip resistant. Compared with other floors, SPC flooring has higher friction when it's wet.
Incomparison to ceramic and marble flooring, our floors provide a cushioning effect that prevents falling objects from breaking easily and are more suitable for children and the elderly as they may have less injury on falling in addition to providing a soft and cushy feel.
 Our floors have zero formaldehyde emissions and release no harmful gases, unlike cheap laminate floors which may release carcinogenic fumes. Feel safe with your loved ones around our floors.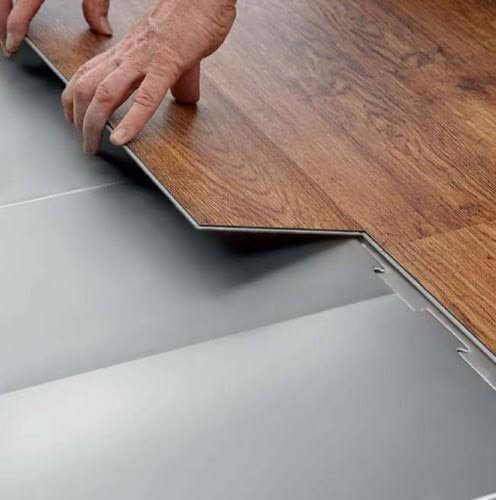 SPC flooring is not only superior to laminate & hardwood floors but also significantly economical than hardwood & engineered wood floors and at par with high quality laminate floors which makes them truly affordable
The only place where you can buy the best wooden flooring in Vadodara is Shangar furnishings with affordable prices
Not every wooden flooring has a same price it depends upon what type of wooden flooring you are buying the quality matters a lot in case of pricing so, do visit Shangar furnishings to get a best Mattress at affordable Price.
The best place in vadodara to buy wooden flooring is Shangar furnishings contact them @ +91 9974969197 or Walk into store: 20,Vishwas Colony Bharat Petrol Pump lane Rc dutt road Alkapuri Vadodara Gujarat 390007 India