Retractable Awnings Store In VADODARA
Shangarfurnishings Folding Arm Awnings, also known as the Retractable awnings, have a timeless and effortlessly graceful style. Designed with a compact square bracing bar and gently rounded front bar, it provides an understated, tailored look that draws the eye to the fabric. Its slender, squared arms fold inwards and slide noiselessly across the front bar as the awning opens and closes.
A Retractable awning's frame is made up of extremely durable powder-coated non rusting aluminum with aluminium brackets. It has non rusting stainless steel chains in the arms, the strongest available in the industry.
Shangarfurnishings Folding Arm Awnings are covered in the solution-dyed acrylic fabrics. This woven, breathable fabric has vibrant colors, a superior UV and glare protection history, and special treatments done to it that make it mold, water and stain resistant.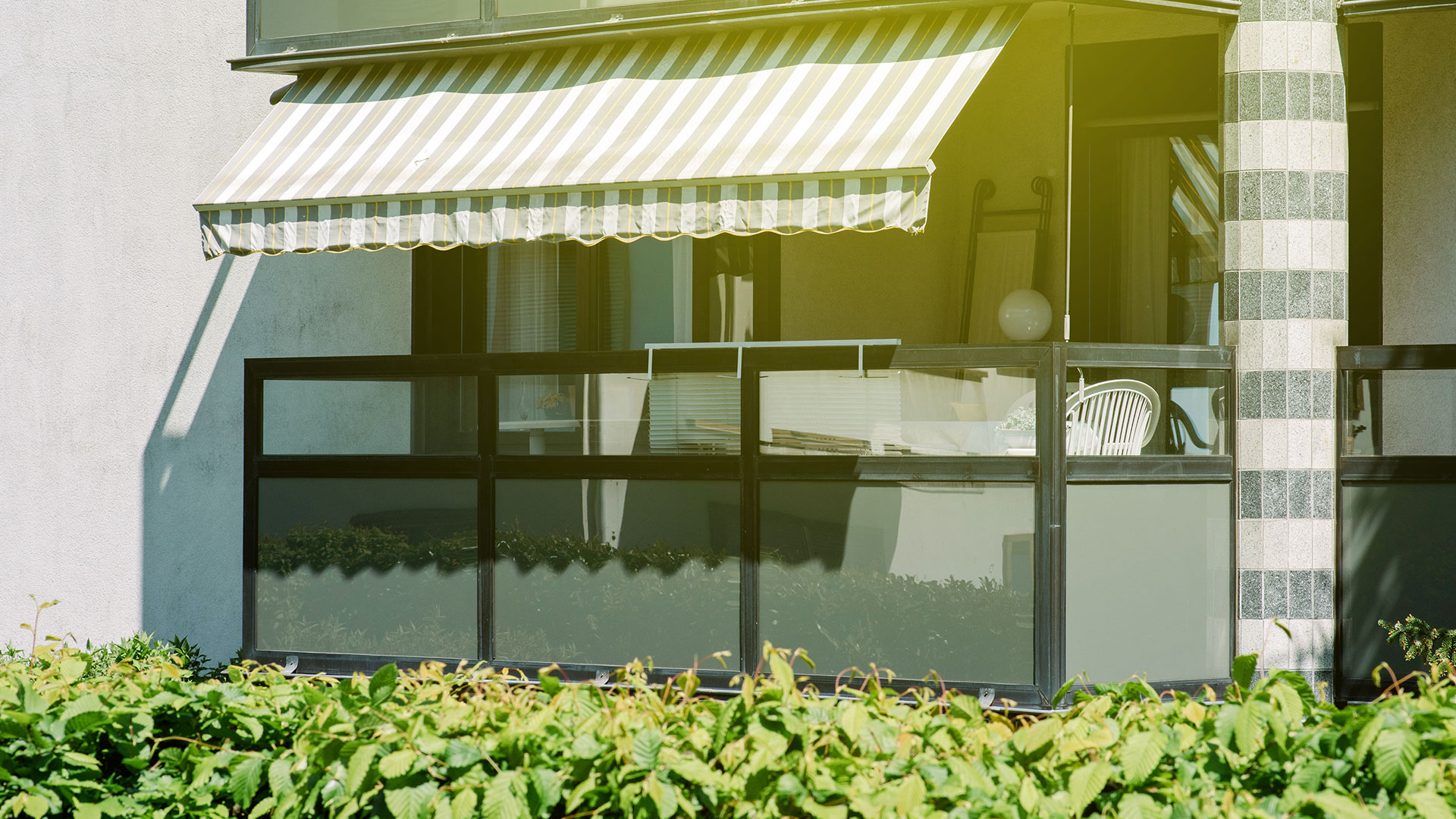 The Roma can be installed with a pitch anywhere from 0° (essentially flat, for maximum shade) to 45° (a relatively steep angle, good for late afternoon shade or light rains). The Roma has a Beaufort wind load rating of 4 and can handle light rain.
The Retractable awning is available in both manual and motorized versions. It even has special features that make it an effective commercial awning. With options for an extra-long valance and telescopic poles the Roma has extra space for screenprinting company names, logos, or telephone numbers.