BEST MATTRESS SHOP IN VADODARA
One of the key factors to having a good night's of undisturbed sleep is a comfortable mattress. We have a wide range of mattress, each type designed for a specific purpose. Everyone has different requirements when it comes to mattress, while some might focus on the softness, others focus mainly on the durability of the mattress. One thing we can assure is that all the mattresses at shangar furnishings are functional, comfortable, and durable.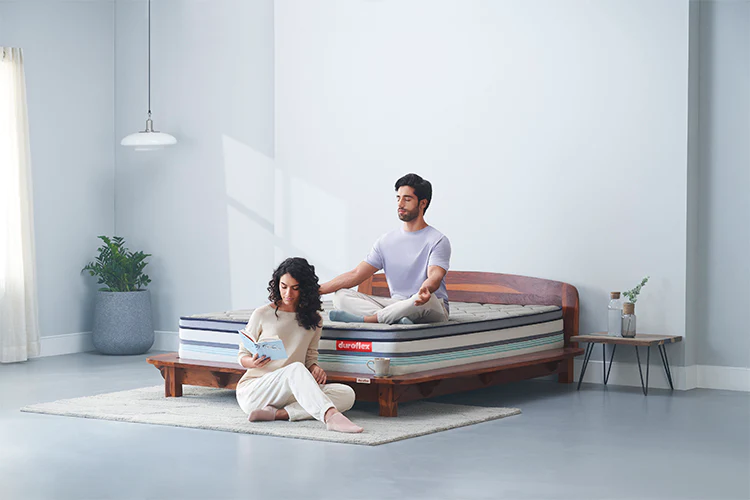 Have you ever wondered what a mattress is made of? Or how memory foam is made? Or the difference between a quilted mattress vs. spring mattress? As your mom always said, it's what's on the inside that counts.
When considering your mattress options, you may wonder what's going on beneath the fabric that makes it feel like you're sleeping on clouds.
Repose is a new idea. It's a revolutionary new way of thinking about sleep. This idea was born of the observation that in our times people take even their sleep for granted; so hectic have the various pursuits gotten that we care less and less for quality sleep. With a focus on improving sleep quality, Repose brings world-class sleep products to the Indian consumer.